Our Story:
Lemongrass Thai & Vietnamese Cuisine is a great restaurant to visit if you want to try authentic Vietnamese and Thai food in a garden setting. With distinctive characters and tastes, our delectable Southeast Asian cuisines are relished by customers. 
What We Do:
The combination of Thailand and Vietnam cuisines lets you choose a variety of ways to enjoy healthy and unique dishes. From sumptuous and tasty entrees, soups, salads to stir-fried main dishes mixed with seasonal vegetables, wok-fried noodles, rice and side dishes, steamed rice vermicelli, and home specials, Lemongrass offers its customers exceptional dining experience.
With a constantly evolving menu of hearty, tantalising dishes, Lemongrass always keeps you coming back for more. 
Why choose Lemongrass Kalgoorlie?
Offering delightful and authentic Thai and Vietnamese dishes, Lemongrass is the go-to restaurant for the zesty flavours and quality spices that pack a punch with every bite. Our menus are also designed to be shared and enjoyed for functions and parties. 
As one of the renowned restaurants in Kalgoorlie, we strive to incorporate exceptional customer service. We're open for business and offer takeaways and delivery services.
At Lemongrass Thai & Vietnamese Cuisine, we make sure you get a healthy and organic Thai and Vietnamese meal that surely satisfies your appetite!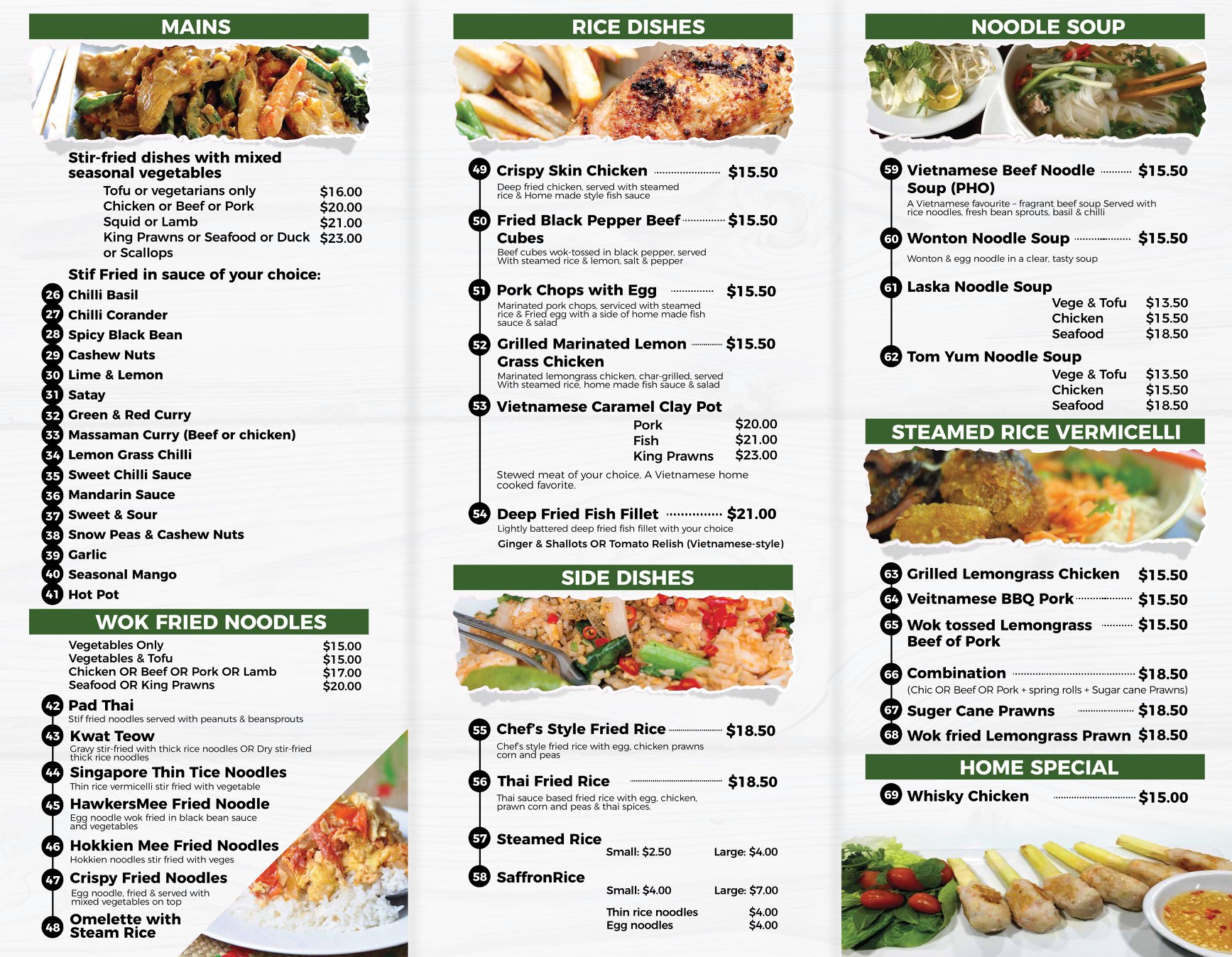 | | |
| --- | --- |
| Category | Restaurants |
| Promotional Feature | From sumptuous and tasty entrees, soups, and salads to stir-fried main dishes mixed with seasonal vegetables, wok-fried noodles, rice and side dishes, steamed rice vermicelli, and home specials, Lemongrass Thai & Vietnamese Cuisine offers its customers an exceptional dining experience. We're open for business seven days a week and offer takeaways and delivery services. |
| Benefit Checklist | Authentic Thai and Vietnamese Entrees, Soups, Salads & Main Dishes |
| Localities | Kalgoorlie-Boulder / Kalgoorlie |
| Keywords | lemongrass restaurant kalgoorlie, lemongrass kalgoorlie menu, lemongrass thai & vietnamese kalgoorlie menu, lemongrass thai menu, thai foods, vietnamese and thai cuisine, lemongrass thai restaurant kalgoorlie, vietnamese and thai meal, vietnamese foods, best thai restaurant in kalgoorlie, thai restaurants near me, thai restaurant nearby, thai food restaurant, good thai restaurants near me, authentic thai restaurant near me, thai restaurants nearby, thai restaurant near me, thai takeout, best thai restaurants, thai takeaway near me, vietnamese restaurant, thai lemongrass menu, online menu of lemongrass, vietnamese cuisine in kalgoorlie, thai & vietnamese cuisine in kalgoorlie, thai cuisine in kalgoorlie, menu for lemongrass, thai & vietnamese restaurant, lemongrass thai cuisine restaurant, lemongrass restaurant, thai food menu, thai food in kalgoorlie, vietnamese and thai food near me, vietnamese and thai food, lemongrass menu |