Submitting details.
Please wait ...
Kalgoorlie Baptist Church
Verified Cnr Lionel & Maxwell Streets, Kalgoorlie-Boulder, WA, 6430
Monday
closed
Tuesday
9.00am
-
4.00pm
Wednesday
9.00am
-
4.00pm
Thursday
9.00am
-
4.00pm
Friday
closed
Saturday
closed
Sunday
9.00am
-
12.00pm
Every Sunday we have a service at 10.00am. During the school term, this includes Life Finders, which is our children's ministry, and Sunbeams, our crèche for kids 3 and under. We love to be an all-inclusive, family-friendly church. After the service, we encourage you to hang around for a hot drink, morning tea and to get to know people!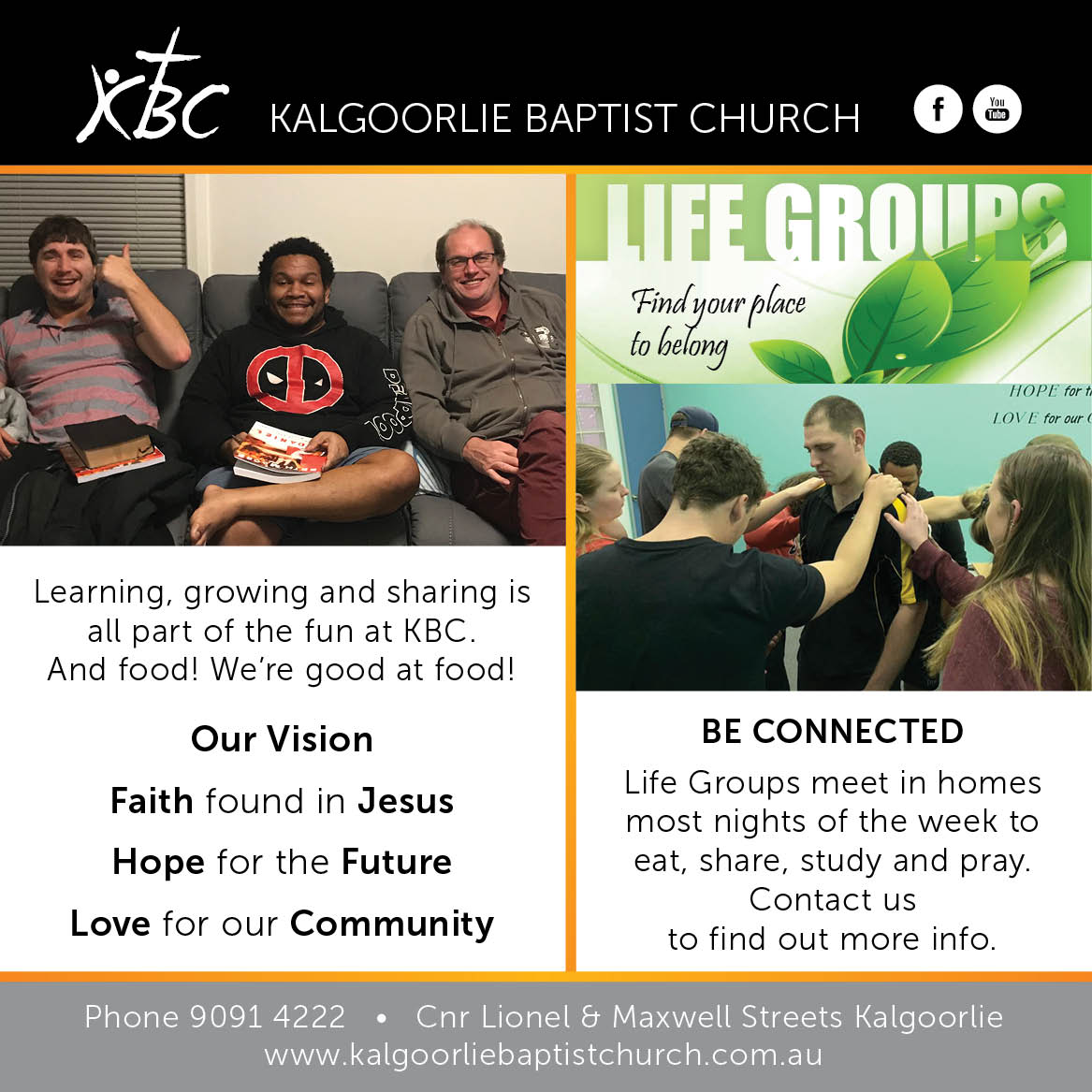 Life Group
Kids
Ignitions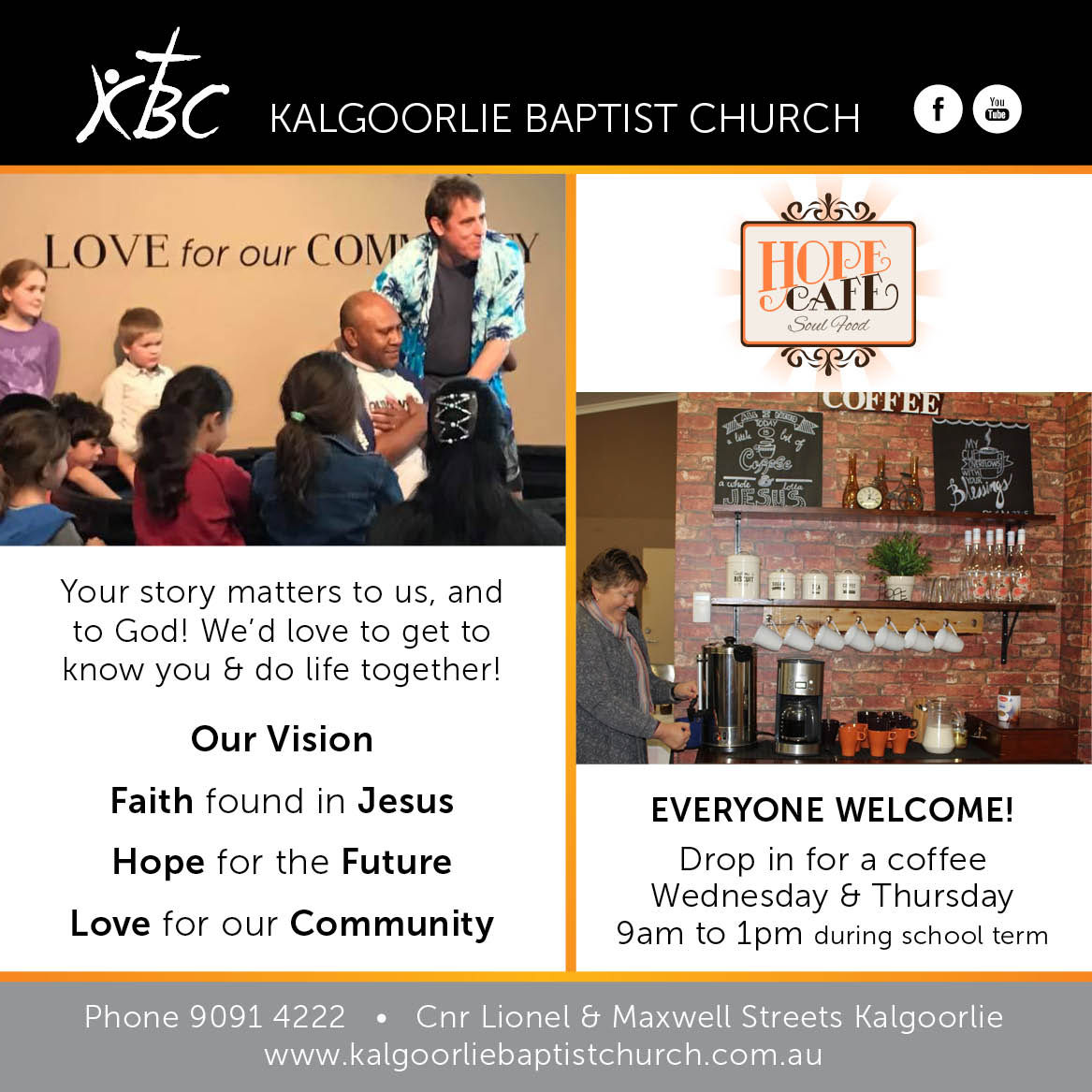 Hope Cafe
Sometimes the idea of going to church can be a bit daunting, but it doesn't have to be! At Kalgoorlie Baptist Church, we are a bunch of people just like you: miners, teachers, business owners, students, mums and dads and many others who aim to live our lives according to God's word, the Bible. We start at 10 am and usually finish around 11:30 am. We want to make sure it's a friendly, welcoming experience that will leave you wanting to come back and be part of our church family. No matter where you come from or what your life journey has been, we welcome everyone with open arms. 
Details